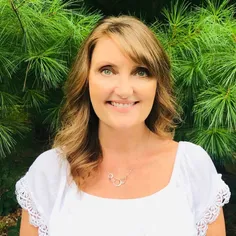 Amber Hammond, LLPC
Amber Hammond is a Limited Licensed Counselor who recently graduated from Spring Arbor University. She is a disciple of Christ, a wife, a mother, and an educator with 30 years of experience from preschool to community college, teaching, and administrating in private Christian, charter, and homeschool settings. She has launched and led local children's ministries, led small groups for middle and high school youth groups, and assisted with women's ministry.
Amber is also trained to provide psychotherapy treatment in individual, couple, and group contexts. She takes a strengths-based, holistic approach to counseling and looks forward to meeting with individuals, couples, and families to partner with them to set and attain goals for all areas of wellness.
Her practice is influenced by systems, attachment, and cognitive-behavioral theory with an emphasis on psychoeducation for both the client and the family, when appropriate. She believes clients and their families know the most about their personal stories and will work to provide a connected, regulated, and safe environment for them to join her in being compassionate, curious, and creative about their best next steps to reach their goals.