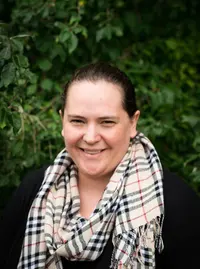 LMSW, LCSW, DBTC
Kate works with adolescents and adults within individual, and family counseling. She particularly enjoys working with those struggling with self-destructive behaviors such as eating disorders and self-injury. Her therapy style includes a combination of dialectical behavioral therapy, cognitive-behavioral therapy, motivational interviewing, and solution-focused therapy.
Common treatment areas include the following:
Anxiety, Bipolar Disorder, Boundaries, Communication, Connecting with others (managing loneliness, feelings of emptiness and desire for belongingness),Depression, Divorce, Eating Disorders, Family Issues, Fear, Guilt, Life-Transitions, Parenting, Personality Disorders, Post-Traumatic Stress Disorder, Relationship Management, Rejection, Self Conceptualization (self-esteem issues), Self-Injury, Stress Management, and Trauma issues.
Kate received her Master of Social Work from Dominican University in 2006. She is currently licensed in Michigan as a Licensed Masters in Social Work and in Illinois as a Licensed Clinical Social Worker and is a licensed DBT therapist.
Prior to joining Compassionate Christian Counseling, Kate worked for 3.5 years at Meier Clinics in Wheaton, IL. Kate has also worked at Alexian Brothers Behavior Health Hospital for six years with patients struggling with eating disorders and self-injury working at the inpatient, partial hospitalization and outpatient levels of care.
Kate offers reduced fees to clients who meet the financial guidelines.
Intentional Awareness by Kate Waddilove
Email Me

Call Us

We are committed to your privacy. Do not include confidential or private information regarding your health condition on any form found on this website.
No form settings found. Please configure it.